Furniture (Item ID: 2479)
Designed by STOCKROOM
Cassie Solid Oak Wood Bedside Table
Constructed from finest American Oak wood (no veneers)
Natural finish with hardwax oil
Delivered Assembled
Difference size available. Please contact us for details.

The Cassie Solid Oak Wood Bedside table is designed by STOCKROOM to give a modern and contemporary lift to your home with this modern Oak Collection. Practical and stylish, makes for functional living. Clean and simple lines and solid oak construction complement striking features including solid oak legs, and bridle-jointed corners. Made only from the highest grade of solid American white oak, you'll be amazed at the sheer versatility of this modular design.

Create a very modern living space with the fabulously clean and simple Oak Bedside Table. It is constructed from solid American white oak. The Cassie Solid Oak Bedside table is a popular choice for those who love practical yet striking design. It is fully assembled.

Click here: http://www.stockroom.com.hk/cassie-solid-oak-wood-bedside-table-p-621.html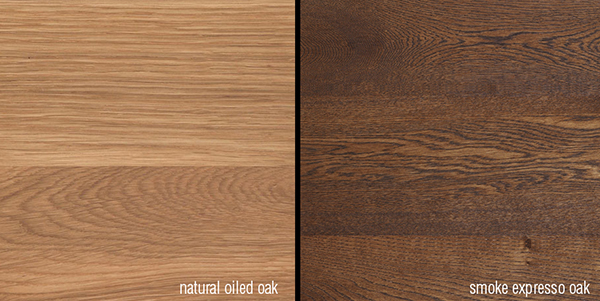 About wood furniture
Some woods will mellow with age and exposure to sunlight. When you are purchasing our furniture you are buying handmade furniture where varying degrees of distressing is generally applied. This is very much intended and makes each piece totally individual as desired by the craftsmen. We sell only genuine rustic designs with varying degrees of distressing from piece to piece; this may involve wood splits, wood filling, knots, purpose distress/scratch marks, antiquing etc etc.
Certain degrees of filler will be used on oak furniture this is common and very much part of the manufacturing process. Please note that our wooden items are usually of a very rustic nature and a heavy distressing is usually applied, this may appear as a dulling or rubbing effect to the waxed finish, knotty and grainy woods are used, this is as intended by the supplier.
Note: natural characteristics of solid wood (grain patterns, knots, wood splits, wood filling, knots, purpose distress/scratch marksand variations in colouring etc.) are not considered to be faults - they are part of the unpredictable beauty of nature! Wax Oil is sometimes used to even surfaces - this is also not considered a fault. It is worth mentioning that wood is hygroscopic. This means it will adapt to the moisture in its environment. The wood used for our furniture is always dried to the correct moisture levels, and the pieces are constructed to structurally withstand movement. Nevertheless changing moisture levels in the environment may result in small amounts of movement throughout the year. Please see our notes in 'Wooden Furniture Care' for more information.


Packaging for our furniture

All our wood furniture packaging are using Wooden Packaging Boxes.


Copyright © 2014 STOCKROOM Hong Kong Online Contemporary Furniture Outlet | Solid Wood Table. Designer Chair. Sofa
---
Published date:
18/06/2014 7:10 pm
Expiration date:
31/12/9999
City:
Central and Western
Address:
Room C, 20/F, Hong Kong Industrial Building, 444 Des Voeux Road West, Kennedy Town, Hong Kong
Show on map
Avoid scams by asking for more details from the advertiser if needed, then verifying them afterwards (using Google, etc)
Transact face-to-face (cash on delivery) whenever possible to see the actual product before paying
Never pay via Western Union, Moneygram or other anonymous (no recipient account) payment services
Don't buy or sell outside of your country. Don't accept cashier cheques from outside your country
Avoid doing financial transactions online (online banking, PayPal/credit card payments, etc) while using public computers or networks (internet shops, airport, etc)
This site is never involved in any transaction, and does not handle payments, shipping, guarantee transactions, provide escrow services, or offer "buyer protection" or "seller certification"
Do you think this ad is a fraud, spam or violates Claseek terms and conditions? Please
report it to us
, we would appreciate your feedback.
Note: Claseek.com is NOT associated in any way with the advertiser and the ad advertised here. All items are posted entirely independent from this site, therefore your vigilance is absolutely necessary.