Furniture (Item ID: 2475)
Designed by STOCKROOM


Azure Slim Rustic Recycled Solid Elm Wood Dining Table
Constructed from the recycled Elm wood (no veneers)
Natural finish with hardwax oil
Solid wood construction


8cm x 8cm

Solid Elm wood legs
Optional matching Elm benches
Assembly required
Difference size available. Please contact us for details.
The Azure Slim Rustic Recycled Solid Elm wood Dining table is designed by STOCKROOM, a country style dining table which provides a convenient and comfortable dining solution. It is ideal for any contemporary, rustic or country home. Made from recycled solid elm wood and studily crafted, designed for ultimate comfort and practicality which would look great in the family kitchen or dining room.

A classic contemporary design, the table is receptive to many different decor styles thanks to it's easy but elegant design.

We recommend the Eames DSW Chair to match with this dining table:
http://www.stockroom.com.hk/eames-dsw-chair-p-238.html

Click here: http://www.stockroom.com.hk/azure-slim-rustic-recycled-solid-elm-wood-dining-table-p-784.html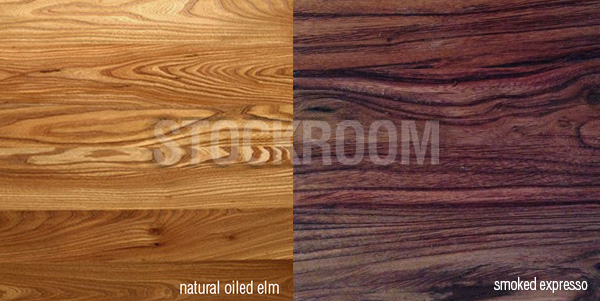 *color accuracy varies depending on monitor calibration, real samples are available in our show room.
About wood furniture
Some woods will mellow with age and exposure to sunlight. When you are purchasing our furniture you are buying handmade furniture where varying degrees of distressing is generally applied. This is very much intended and makes each piece totally individual as desired by the craftsmen. We sell only genuine rustic designs with varying degrees of distressing from piece to piece; this may involve wood splits, wood filling, knots, purpose distress/scratch marks, antiquing etc etc.
Certain degrees of filler will be used on oak furniture this is common and very much part of the manufacturing process. Please note that our wooden items are usually of a very rustic nature and a heavy distressing is usually applied, this may appear as a dulling or rubbing effect to the waxed finish, knotty and grainy woods are used, this is as intended by the supplier.

Note: natural characteristics of solid wood (grain patterns, knots, wood splits, wood filling, knots, purpose distress/scratch marksand variations in colouring etc.) are not considered to be faults - they are part of the unpredictable beauty of nature! Wax Oil is sometimes used to even surfaces - this is also not considered a fault. It is worth mentioning that wood is hygroscopic. This means it will adapt to the moisture in its environment. The wood used for our furniture is always dried to the correct moisture levels, and the pieces are constructed to structurally withstand movement. Nevertheless changing moisture levels in the environment may result in small amounts of movement throughout the year. Please see our notes in 'Wooden Furniture Care' for more information.


Packaging for our furniture

All our wood furniture packaging are using Wooden Packaging Boxes.


Copyright © 2014 STOCKROOM Hong Kong Online Contemporary Furniture Outlet | Solid Wood Table. Designer Chair. Sofa