Furniture (Item ID: 2485)
Mies van Der Rohe
Barcelona chair
Iconic design from 1929

Excellent craftsmanship

Superior materials: Upholstered In Premium Synthetic Leather / Full Grain Italian Leather

Range of colours available
Our Pavilion Sofa reproduction is inspired by the The Mies van Der Rohe ""Barcelona"" collection. Ludwig Mies Van der Rohe designed the German Pavilion at the 1929 Barcelona World Arts Fair in Spain. The building was shockingly modern even by today's standards. The Barcelona Chairs were designed to compliment the pavilion during the fair. Their elegant form rendered them more as sculptural objects in the gallery-like Pavilion. The chairs became thrones when the Spanish Royals visited the Pavilion and sat in them for a time, however they were the only chairs in the whole building.

Click here: http://www.stockroom.com.hk/barcelona-chair-single-seater-p-277.html
Remark:

Please note this price is for half leather only. Since most furniture in the market is made in half leather that's why quote you this price. If you prefer full leather (including all back parts in Top Grain Italian Leather), please feel free to call our Customer Service for a full Leather quotation.
*We use the luxurious leather for this chair, please kindly find your colour option below and fill in your choice in the remark for us. Thank you.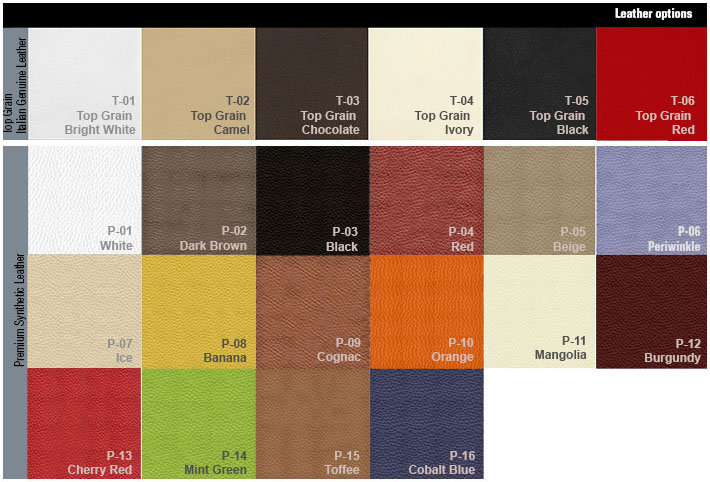 *color accuracy varies depending on monitor calibration, real samples are available in our show room.
Disclaimer:

The name Barcelona chair, Pavilion Sofa, Ludwig Mies van der Rohe is used to describe the product, not as a trademark.
Copyright © 2014 STOCKROOM Hong Kong Online Contemporary Furniture Outlet | Solid Wood Table. Designer Chair. Sofa
---
Published date:
19/06/2014 6:49 pm
Expiration date:
31/12/9999
City:
Central and Western
Address:
Room C, 20/F, Hong Kong Industrial Building, 444 Des Voeux Road West, Kennedy Town, Hong Kong
Show on map
Avoid scams by asking for more details from the advertiser if needed, then verifying them afterwards (using Google, etc)
Transact face-to-face (cash on delivery) whenever possible to see the actual product before paying
Never pay via Western Union, Moneygram or other anonymous (no recipient account) payment services
Don't buy or sell outside of your country. Don't accept cashier cheques from outside your country
Avoid doing financial transactions online (online banking, PayPal/credit card payments, etc) while using public computers or networks (internet shops, airport, etc)
This site is never involved in any transaction, and does not handle payments, shipping, guarantee transactions, provide escrow services, or offer "buyer protection" or "seller certification"
Do you think this ad is a fraud, spam or violates Claseek terms and conditions? Please
report it to us
, we would appreciate your feedback.
Note: Claseek.com is NOT associated in any way with the advertiser and the ad advertised here. All items are posted entirely independent from this site, therefore your vigilance is absolutely necessary.